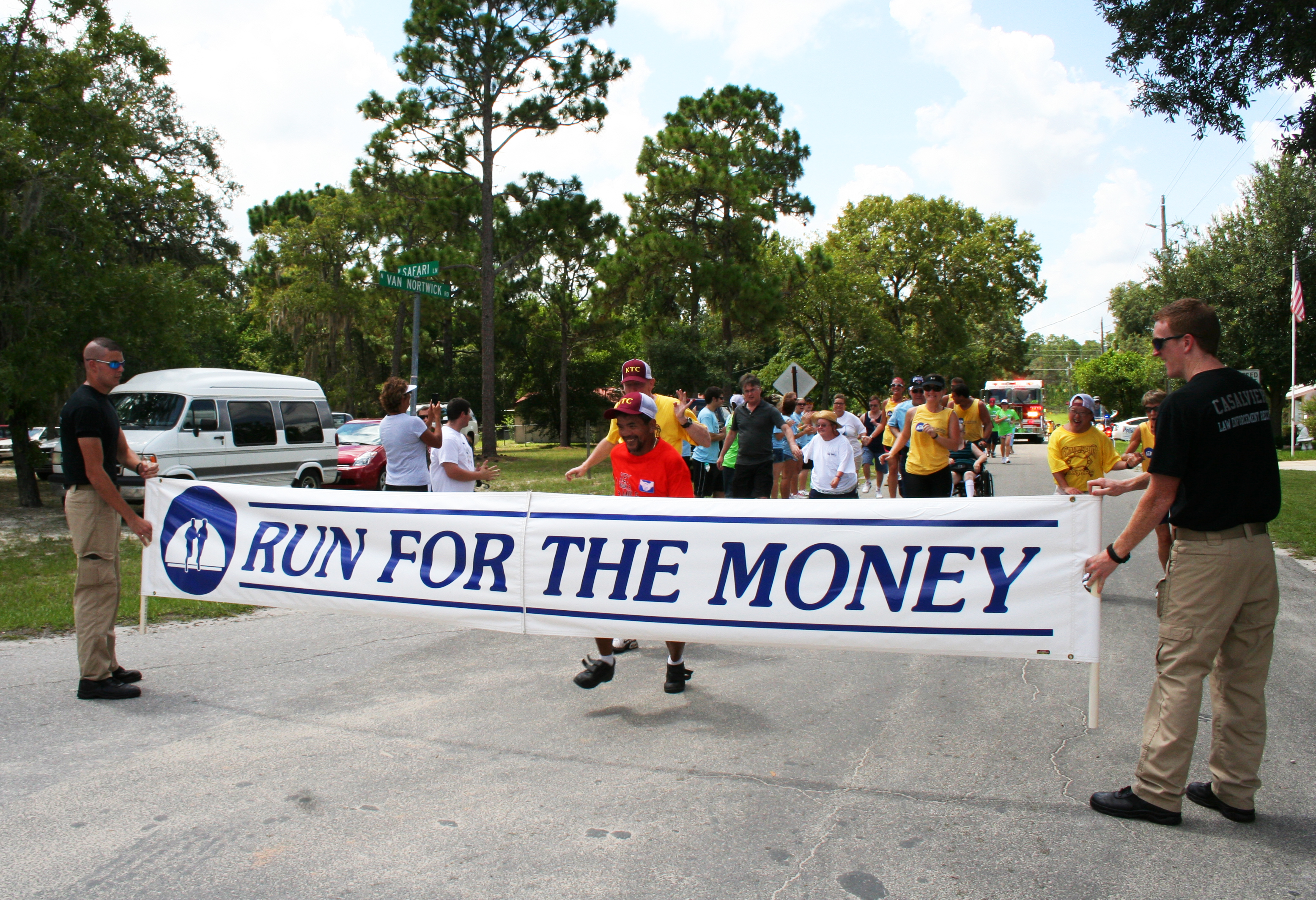 Here at the Key we:
Enable the God-given potential of individuals with developmental disabilities every day.

Spread kindness, love, dignity, and respect in our community through our dedicated team.

Offer career pathways with purpose. All positions work towards enriching the lives of the clients we serve, their families, and the community.
Upcoming Events:
July 20-28 - Run For The Money 2018 
Run For The Money Week Breakdown:
July 20th - Reach For The Stars
Dinner Auction
July 23rd - July 20th - 180-mile Run
July 28th

Walk a Mile in My Shoes
Runner Homecoming
Runner Celebration Festival
9-hour Telethon
I want to help!
Purchase tickets for Reach For The Stars Dinner Auction
Purchase Car Raffle Ticket
Register as a vendor for Runner Celebration Festival
Register your Walk a Mile team
Enlist as a Run For The Money runner
Volunteer at Run For The Money events
Donate a silent and/or live auction item
Call 352-795-5541 ext. 312 for more information on tickets and registration. Check the Run For The Money page, under Key Center Foundation tab for more information on Run For The Money events.
Donate Today!
Make a difference by donating to the Key Training Center TODAY!