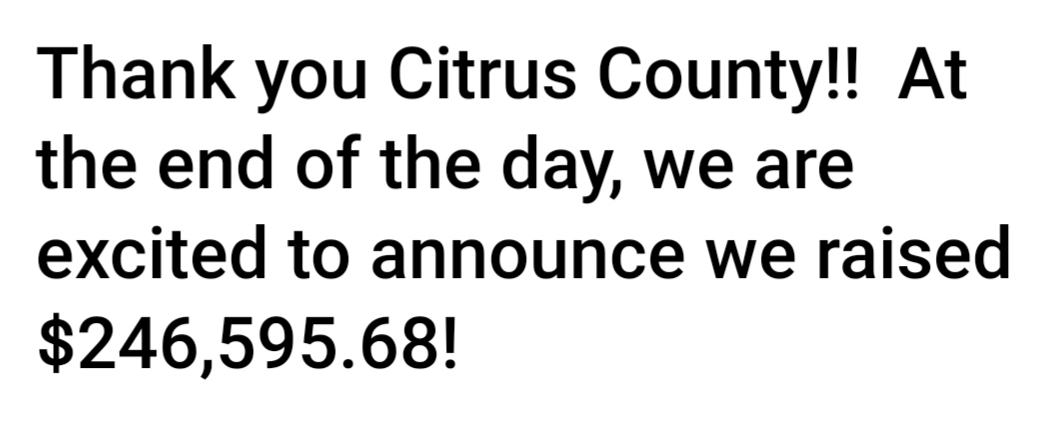 Make a difference at Key Training Center by donating TODAY!
Upcoming Events:
Sep. 14 - Ice Dance and Social

From 6 p.m. - 8 p.m.
At the CCLEC
Dance Contest
Best 50's Costume
Sponsored by the Key Training Center HR Team.
Oct. 7 - RACC Golf Tournament

Southern Woods Golf Club, 1501 Corkwood Blvd. Homosassa
352-382-1200
Proceeds go to help The Key Training Center, HOME and Operation Welcome Home
Here at the Key we:
Enable the God-given potential of individuals with developmental disabilities every day.

Spread kindness, love, dignity, and respect in our community through our dedicated team.

Offer career pathways with
purpose. All positions work
towards enriching the lives of the clients we serve, their families, and the community.
I want to help!
Donate your time by VOLUNTEERING.
Make a monetary donation by calling
352-795-5541 ext. 312 or by using the 'donate' button above.
Make material donations to Key Thrift Stores.
Donate wish list items to the Residential Department.
Donate items in excellent condition for our Fashion Show and or Reach for the Stars Dinner Auction.
Donate by sponsoring our clients in community inclusion projects.
Business? Become a Key Center Partner!
Call 352-795-5541 ext. 312 for more information on volunteering, donations, and employment opportunities.