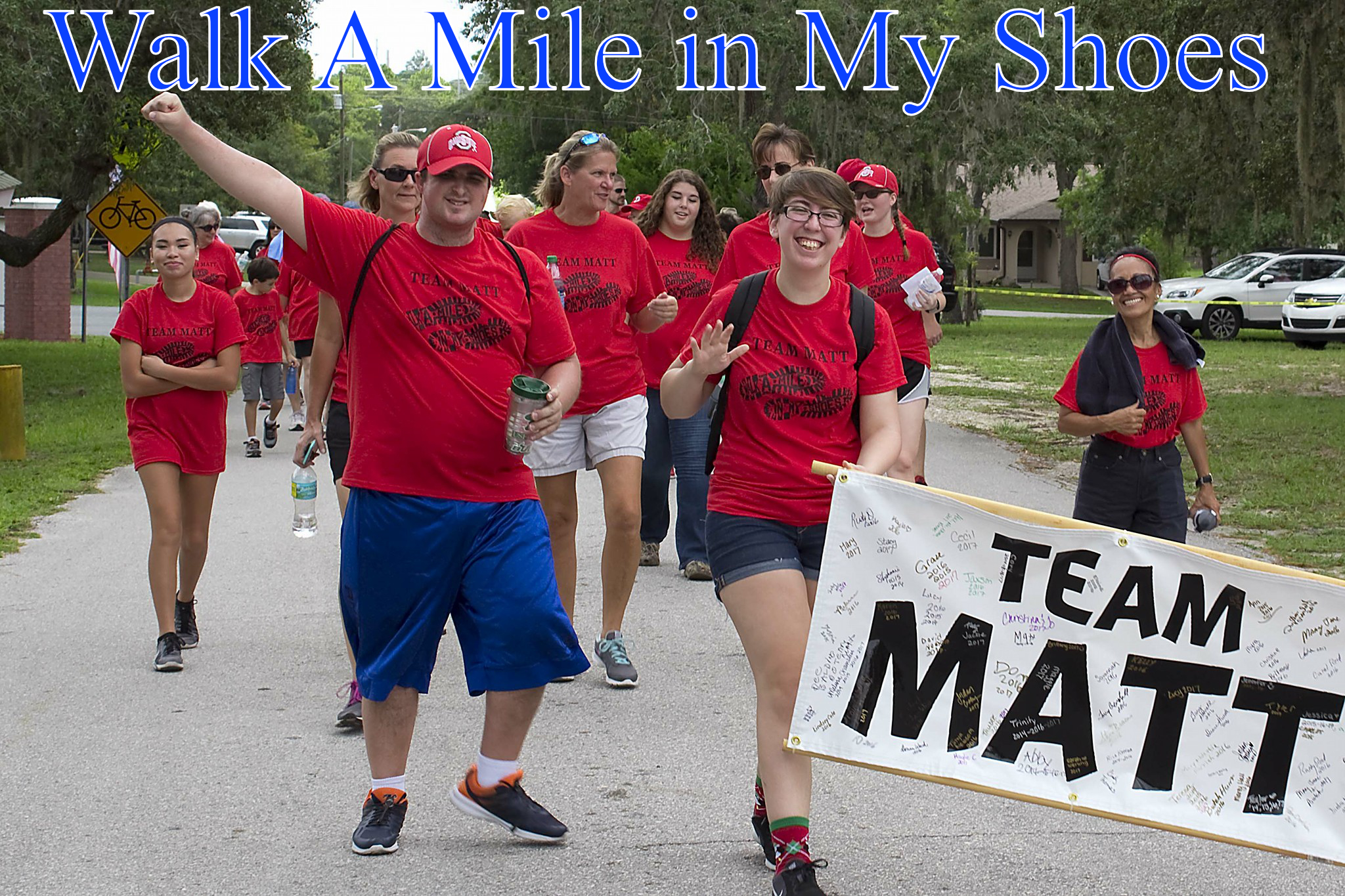 Walk a Mile in My Shoes for the Key Training Center's Run for the Money is a group participation event where teams of 10 or more sign up to support a Key Training Center client. Each team will wear shirts with the client's name on them and walk with their client to show their team support.
Team member sponsorship is $25 per member with a $250 team minimum. A team representative should be chosen to organize and coordinate each team. The team representative is to assist in the distribution of t-shirts to team members and be the team's point person on the day of the event. This form is to be completed and returned to the Key Center Foundation on or before July 10, 2021. This includes member names, shirt sizes, and all entry fees. Teams registering after that date will not be able to receive the special team t-shirts.
Get creative and ask people to sponsor your walk, challenge other organizations, companies, or your friends to a contest. It's easy!
You can register over the phone or in person with Stephanie at the Key Training Center ADT location in Inverness (3896 W Pleasant Grove Road, Inverness).
For additional information, questions, or concerns about Walk a Mile in My Shoes and other Run For The Money events, contact the Key Training Center Foundation, 795-5541 Ext. 312 or foundation@keytrainingcenter.org
The last day to register is: Friday, July 10, 2021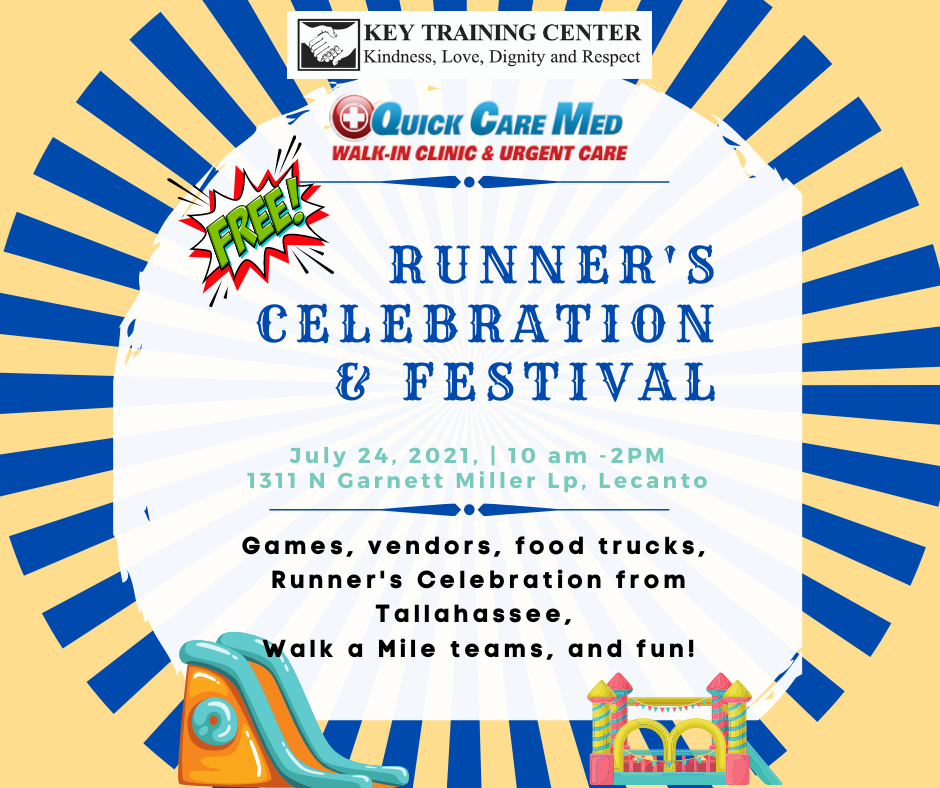 Our Key Runners have just made a grueling 180 mile trip from the Capitol Building in Tallahassee to our Lecanto Campus. Help us cheer them in through the runner's banner and welcoming them into a fun community festival on Saturday, July 24th from 10:00 am to 2:00 pm at 1311 N Garnett Miller Loop in Lecanto. .
This FREE event will feature games, inflatable fun, vendors, food trucks, and activities. We hope to see you there with your friends and family.