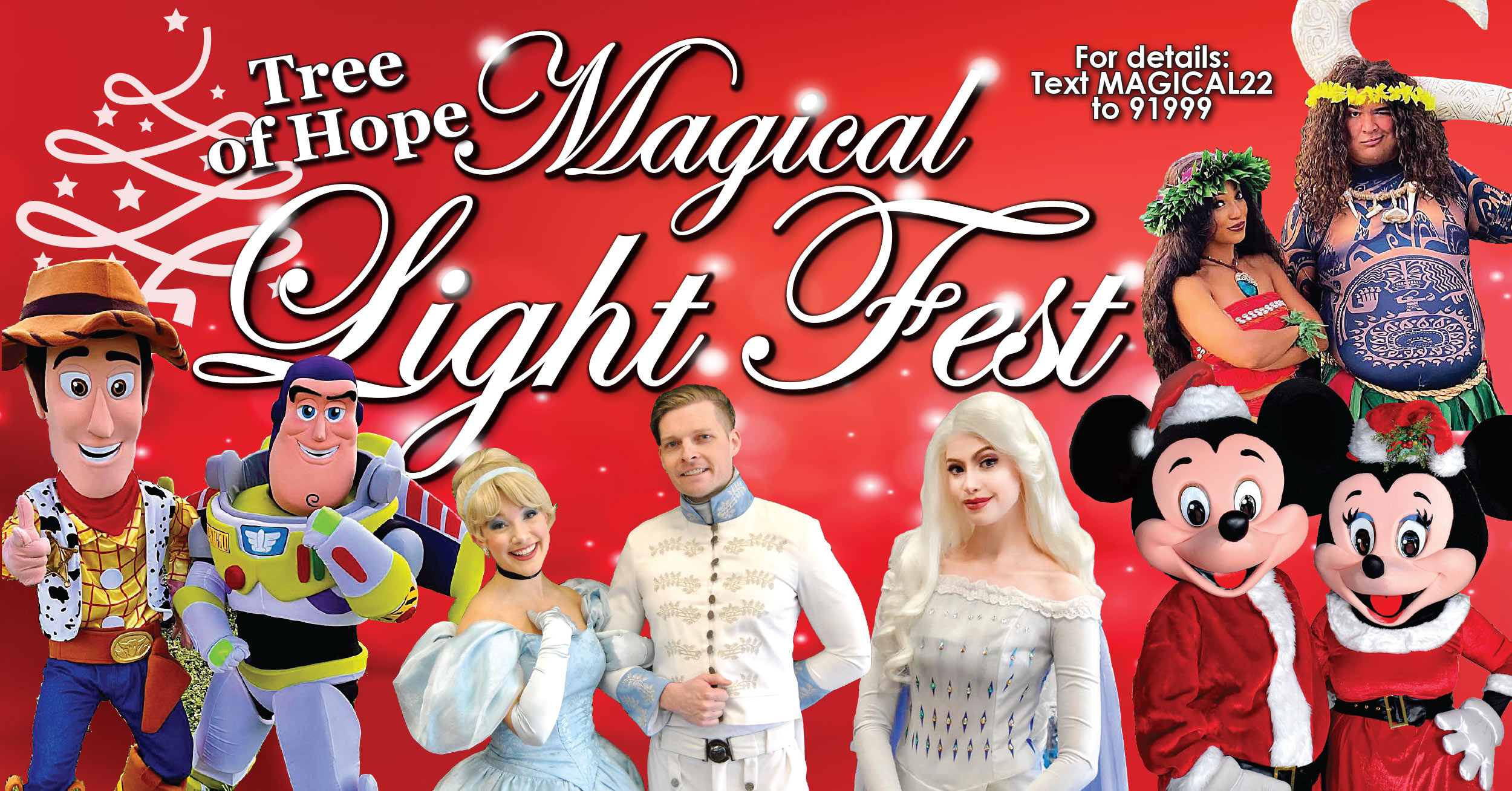 This year we will be adding to our Tree of Hope Celebration by including a walk thru Magical Lightfest, featuring live, in-person, Disney Characters Mickey & Minnie Mouse, Cinderella & Prince Charming, Moana & Maui, Buzz & Woody, and Elsa along with innovative lighting and digital decorating. Of course, no celebration would be complete without the appearance of Santa.
Don't miss out on this one-night-only magical event! Enjoy meeting with your favorite Disney characters, get your photo taken with Santa, sip on hot chocolate while you view the beautiful lights, and do it all while raising much-needed funds for the Key Training Center. Admission is $5 per person. If you're looking for a more intimate holiday outing, look no further.
Contact the Key Center Foundation at 352 -795-5541 Ext. 312 or email, foundation@keytrainingcenter.org for more information about this event.