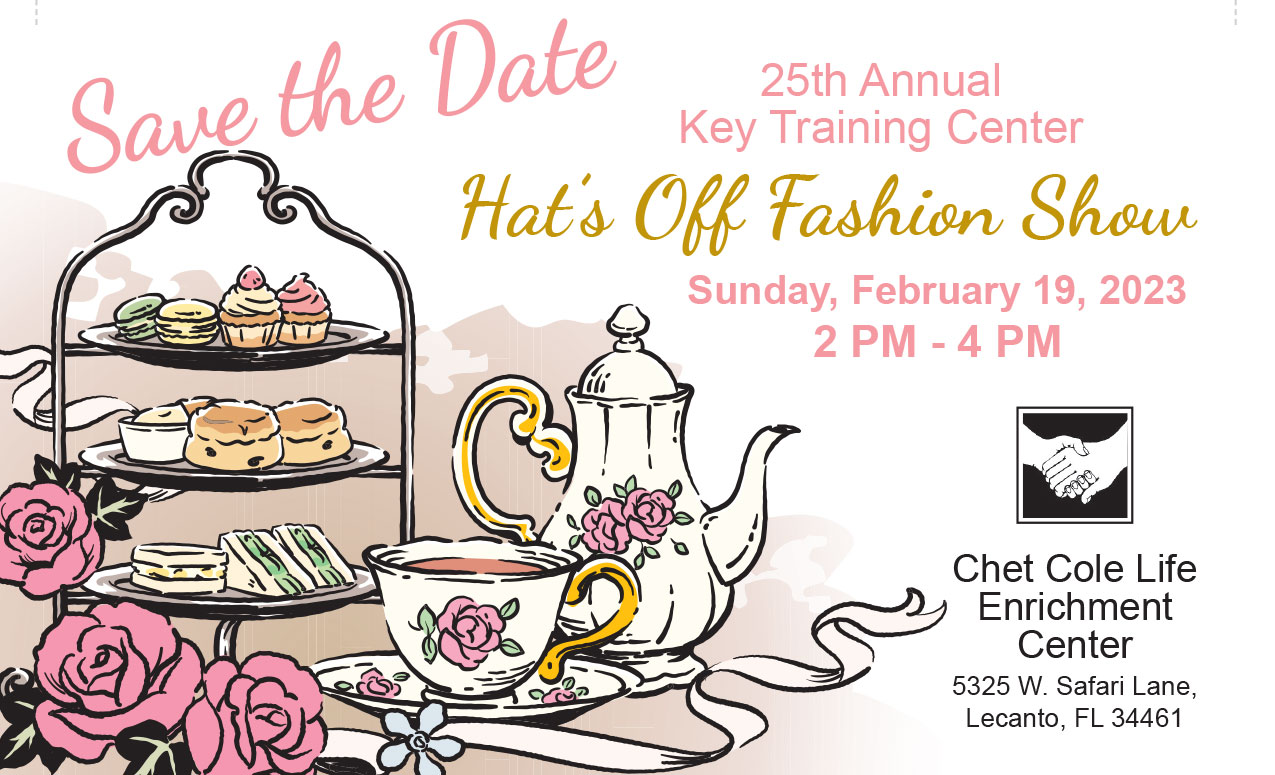 ey Training Center's 25th Annual Hat's Off Fashion Show on Sunday, February 19th, from 2 pm to 4 pm at the Chet Cole Life Enrichment Center, 5521 West Safari Lane in Lecanto.
$30 Includes one Mimosa.
- Online: https://igfn.us/l/2cariz
- Text: FASHION23 to 41444
- Call: 352-795-5541 Ext. 312
Proud Key clients will model fashions from Key Thrift Stores and Labels, who will be presenting their ever-popular pop-up boutique' with hundreds of items for sale. The Cotton Club will be showcasing its spring fashions modeled by community celebrities.
A host of activities are planned for the day, along with over 50 silent auction baskets especially prepared for this event. Take a chance on winning one of the many spectacular cakes in the live and silent auctions, a $500 shopping spree, or an earring grab bag. Custom made bracelets to match any outfit and delve into delicious sweets and treats served by local organizations and businesses, along with a complimentary coffee and tea bar.
Wear your craziest hat and join in the fun! There are prizes for the Most Beautiful Hat, Most Creative Hat, and the "I Can't Believe You're Wearing That!" hat.
Funds raised at this event will be used to provide scholarships for 40 unfunded clients, providing services that help them lead full productive lives.
Would you like to donate refreshments, cakes, or silent auction items? Give us a call 352-795-5541 Ext. 312 or email foundation@keytrainingcenter.org