The Key Training Center offers comprehensive scope of services to help individuals and find meaningful work or activities. The Adult Day Training program is designed to help program participants function more normally in everyday life. Using hands-on learning techniques, Key Center staff help clients enhance life skills inside structured classrooms, workshops, and/or with a business in the community. Supervision and personal care is provided to participants.
Once admitted to the Key Training Center, an individual support plan is developed for each client. This custom support plan includes input from the client, parents, staff members and an independent support coordinator.
A plan of care is outlined. Personal client goals and objectives are established. Daily progress or programs are monitored and documented. The support plan is reviewed and modified annually or more often, if necessary, to address client needs.
The program runs weekdays from 8:30 a.m. to 2:30 p.m. Class breaks are scheduled for two weeks, one week at Christmas, and one week in July. Transportation is provided for non-resident clients.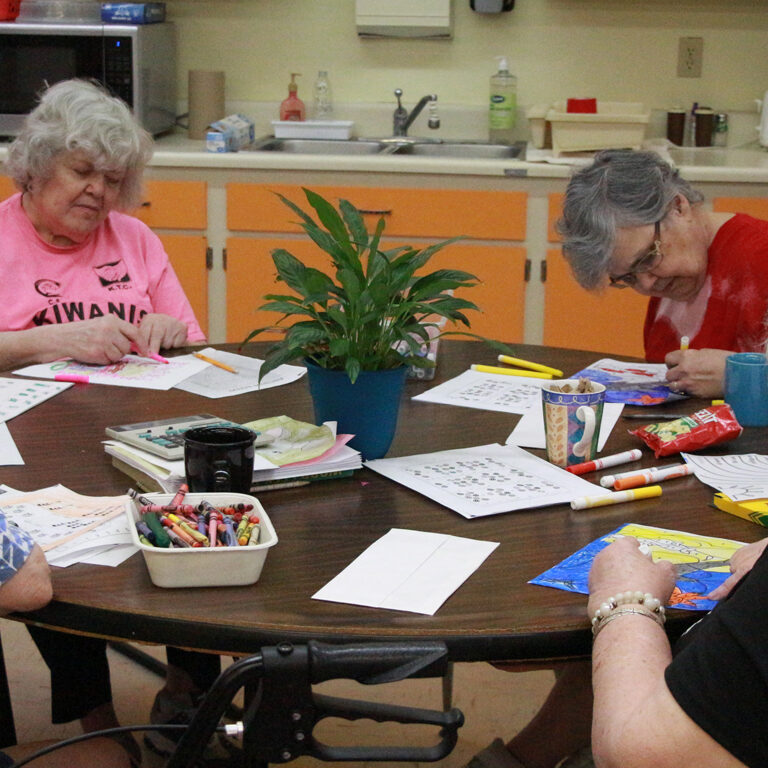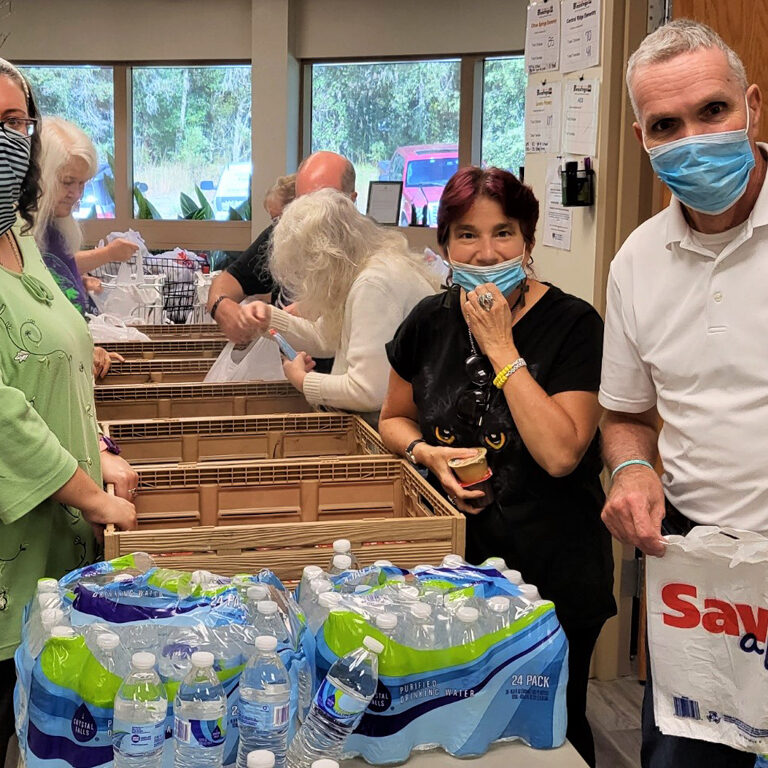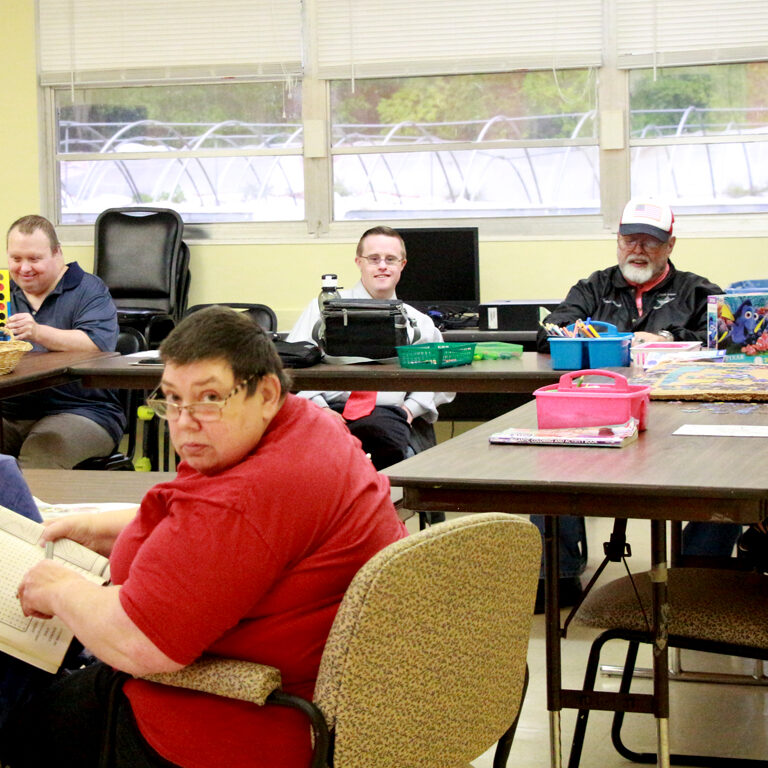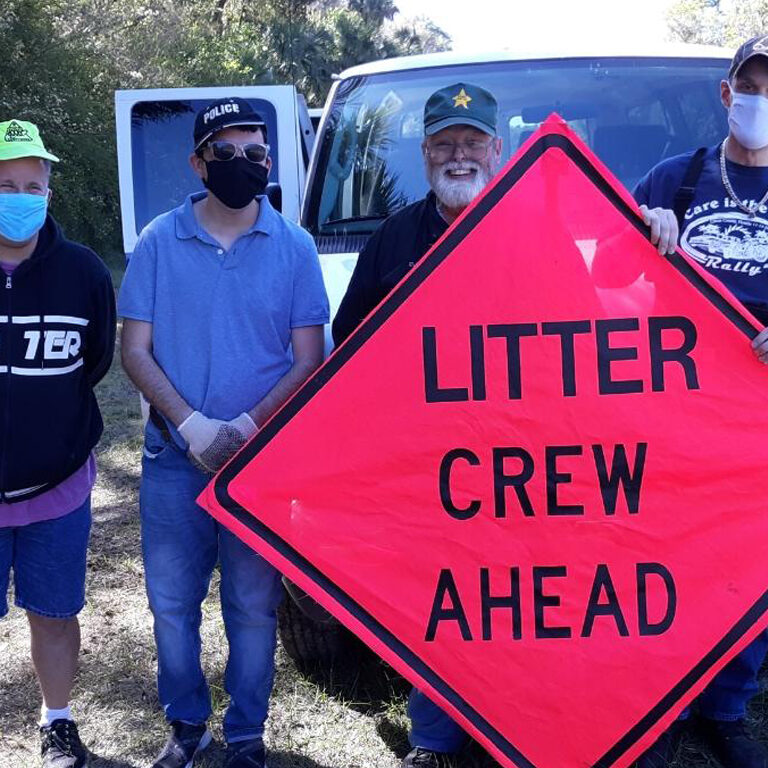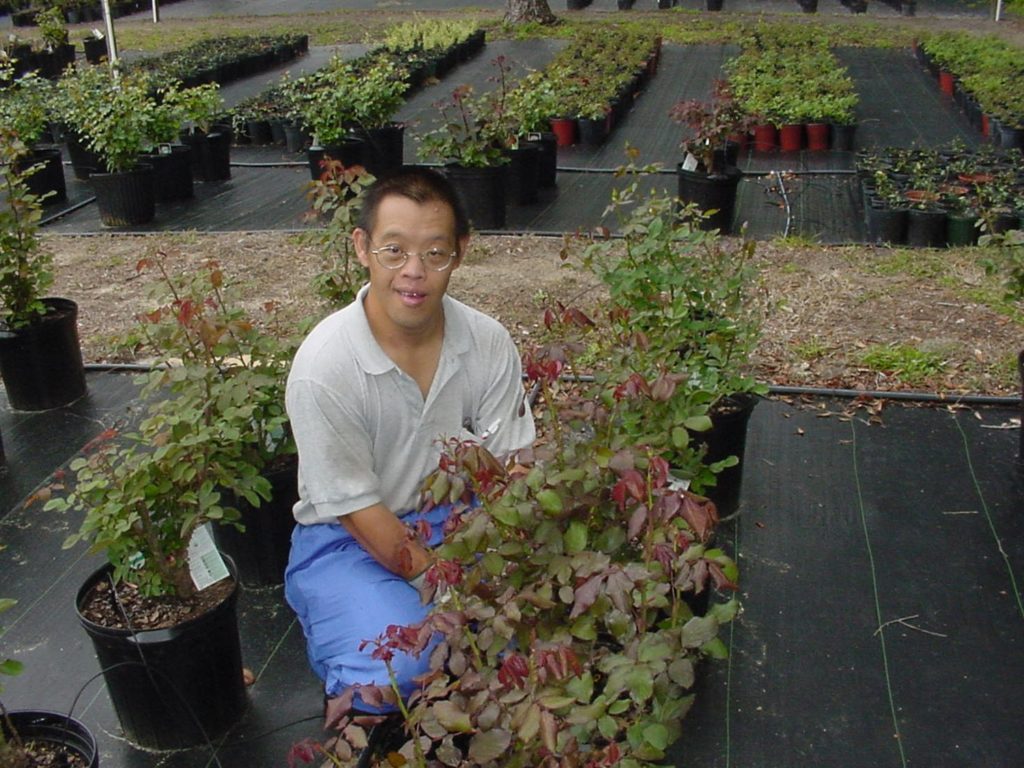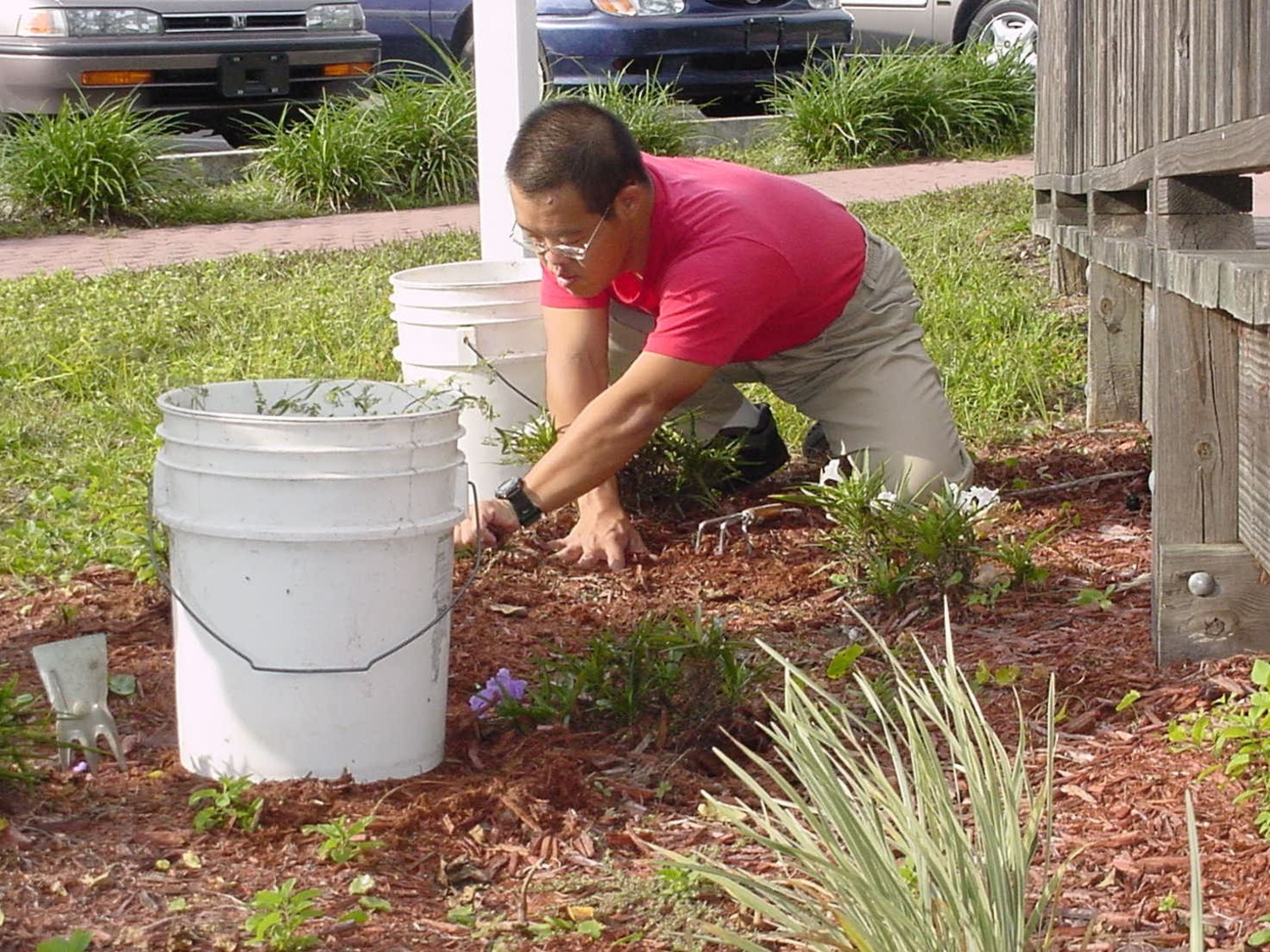 Plants, trees, and flowers are not the only things growing at the Key Training Center nursery on the Lecanto campus. Each day Key Center clients blossom in their ability to work, be productive, and learn beneficial vocational skills.
Clients, with help from staff, take active roles in the growth of sampling trees for the Citrus County Tree Enhancement Program. Clients grow flowers, plants, and trees that are sold by the nonprofit nursery. After deliberate and consistent attention, plants, trees, and flowers are sold at very competitive prices.
Trained and skilled in lawn maintenance, clients on the mobile work crew travel to various Key Center sites and other locations to mow grass, edge, trim trees and do other cleanups as required.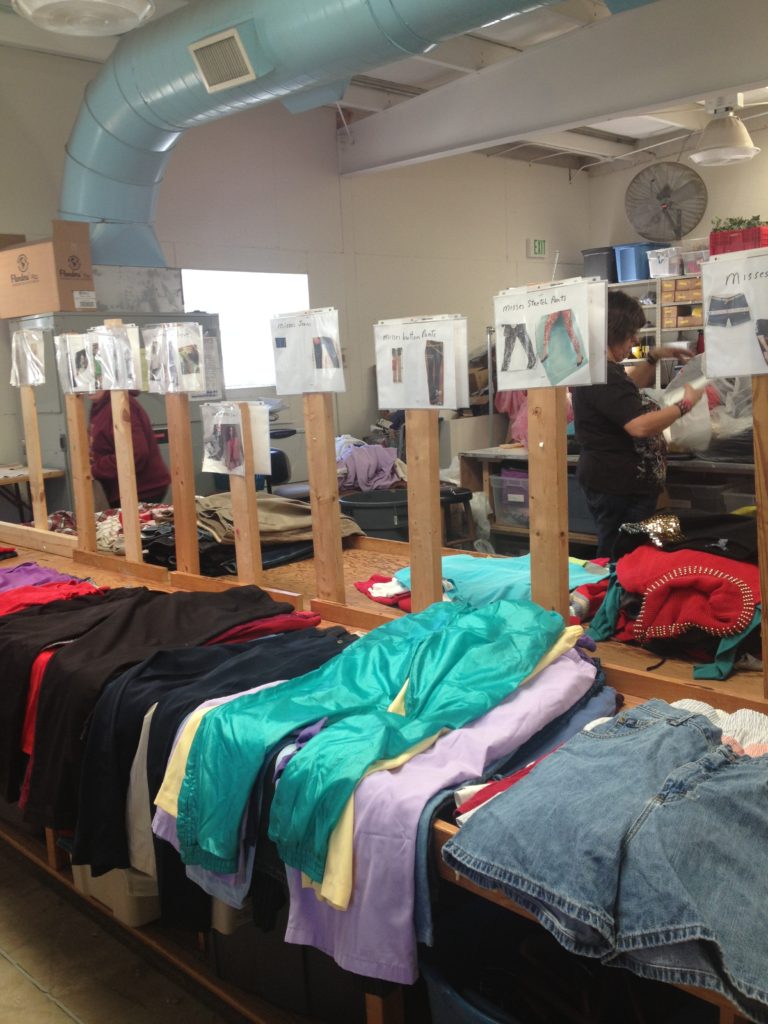 The Key Training Center owns and operates three thrift stores in Citrus County located in Inverness, Lecanto, and Crystal River. Thrift stores are used as vocational training opportunities for Key Center clients in addition to providing needed operating revenue. The thrift stores provide a place to shop that benefits both program participants and the community.
Through a variety of vocational training opportunities, clients make choices, learn valuable skills and develop positive work habits while earning an income determined appropriately with their abilities and productivity. Clients receive wages based on their ability, productivity and the prevailing wage for similar jobs (based on time studies).
Thrift store vocational training opportunities include activities associated with retail operations. Clients gain experience as customer service clerks, cashiers, merchandisers, and housekeepers. Job coaches monitor and assist consumers.
Donation Distribution Center vocational training opportunities include activities associated with clothing donations such as sorting, hanging, and folding. Key Center staff help clients function in a vocational setting as independently as possible.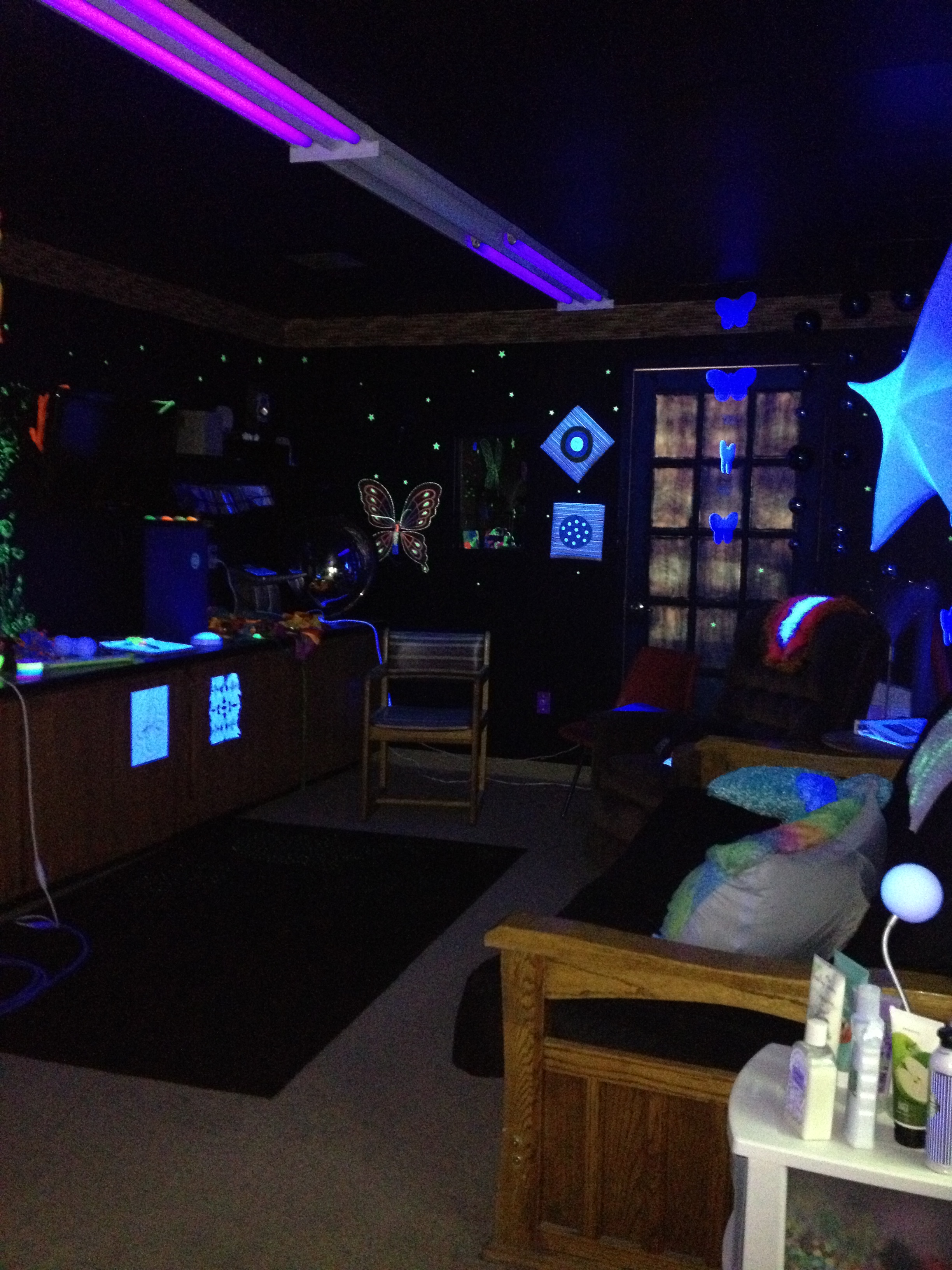 Freedom to experience, freedom to create, freedom to communicate and freedom to accomplish.
This is the atmosphere at the Imagination Workshop at the Key Training Center. Enter the Rodger Weaver building on the Lecanto campus and you will hear music, laughter and the buzz of activity. The rooms are filled with program participants involved with expressive activities that tap into their inner being revealing their true spirit and soul.
The Imagination Workshop provides the place, materials and the inspiration for the participants to jump right in and try new artistic endeavors. Maybe it's a picture to color, the challenge of creating a drawing, sculpting with paper mache, beading, flower arranging, or curing and painting gourds. These are a few of the challenges met and conquered in the art room.
This is more than just fun. It is art therapy that uses visual, verbal and graphic arts to allow participants to convey feelings that are not effectively expressed by words alone and to give new forms of communication to those who have few words at their disposal.
The Imagination Workshop also incorporates dance movement therapy, music therapy and "Snoezelen" therapy into consumers' activities. Snoezelen therapy provides stimulation to all the senses: sight, hearing, touch, taste and smell through special lighting,
meditative music, tactile surfaces and the odor of relaxing essential oils. The Snoezelen room is a place where individuals are free to interact with and respond to their sensory world in their own way.
The Imagination Workshop is truly a place where dreams come alive. Each participant is free to be and free to create. The Imagination Workshop is just one more way The Key Training Center encourages adults who have developmental disabilities to move towards independence, fulfilling their potential and becoming a fully participating part of the community.
Their works of art are also sold in various places in the community. It is another unique setting at the Key Training Center for those clients with a creative bent.
The program participants in the Imagination Workshop need inspiration and encouragement. Volunteer coaches who encourage creativity with patience and respect for the student are essential to the success of the program.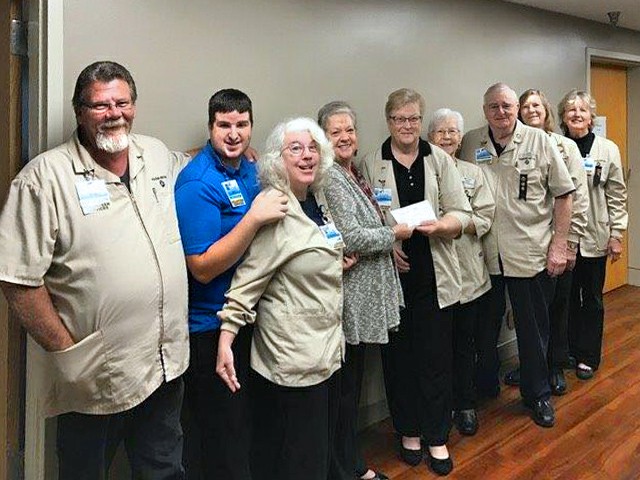 Program participants are given the opportunity to go out into their community. Key Training Center staff and the program participants plan trips to educate, expose, and experience resources in the community. Outings promote generalization and maintenance of skill acquisition and access to recreation/leisure activities or assuming social roles in the community. All services are designed to develop values, skills and behaviors that are generally supported by the community. Program participants are encouraged to live and function in and as part of their communities. Some opportunities might include:
VOLUNTEERING
• Citrus Memorial Hospital
• Homosassa Springs Park
• Adopt-A-Highway
• HeadStart Program
EDUCATIONAL
• Post Office
• Banking
• Shopping
• Library
RECREATIONAL
• Fishing
• Bowling
Building Community Inclusion Between Adult Individuals With and Without Disabilities
Although most people are fortunate enough to be part of a community others have faced difficulties in establishing that sense of community within their lives. Adults with developmental disabilities are one group faced with the desire to take charge of their own lives and become full members of communities in which they choose to participate. This is not an easy desire to accomplish. There are many factors that can impede the advancement of including a person with a disability into the community (e.g., attitudes of service providers, families, and people already in the community). Certain steps need to be taken by support personnel of persons with disabilities, as well as families of persons with disabilities, in order to assist them in making the transition into a "community lifestyle."
Together, we can reach out by giving our services, our time, and ourselves in creating opportunities for people with disabilities to achieve memberships in communities and start to carve a lifestyle in the reflection of themselves.
When a community is accepting of all aspects of people with disabilities only then can they, as a whole, be able to grow and become stronger, and begin to build an inclusive community between individuals with and without disabilities.
Transportation Services
The Key Training Center provides transportation for program participants primarily residing in Citrus County and parts of Marion & Hernando counties. Transportation is provided twelve months per year on the 247 days on which the Center is open for operation. Transportation is provided to Adult Day Training program participants. Funding is provided by the Agency for Persons with Disabilities waiver participants and for Key Training Center scholarships. Arrangements for transportation are made at the time of admission with pick up and drop off points assigned, based on established routes.
Social Services is responsible, under the direction of the Program & Services Director, for the coordination of program participants scheduling for transportation and area routes. Families are notified in writing of transportation schedules upon admission and if there are any changes thereafter.
Individual arrangements are made for clients with special transportation needs, e.g., wheelchair lift, in cooperation with Citrus County Public Transportation. Key Training Center endeavors to schedule transportation for each program participant which involves the least riding time and most convenient routes. Pick up points are usually door-to-door, but at times a congregate pickup point will be established based on locale.
Key Training Center residential facilities provide transportation for Key Center residents to and from the community for doctor appointments, shopping, recreation etc. via vans, or small modified transit buses.

Key Training Center operates it's programs and services without regard to race, color, and national origin in accordance with the Title VI of the Civil Rights Act. Any person who believes he or she has been aggrieved by any unlawful discriminatory practice under Title VI may file a complaint with the Key Training Center. Click here to view the complaint form. Click here to view the Reasonable Accommodation Policy. Click here to view the Title VI plan in it's entirety.